Message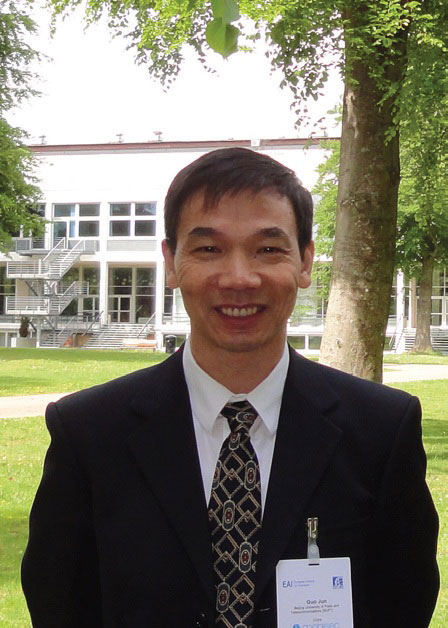 GUO Jun
Vice President of Beijing University of Posts and Telecommunications
Our school, School of Information and Communication Engineering (SICE), isthe largest base of cultivating high quality professional talents in the area ofICT in China. Every year, 100+ Phd, 700+ master and 900+ bachelor studentsgraduate from SICE, becoming a fresh and strong force to promote theadvance of the industry and academy. We are extremely proud of thiscontribution.
Supporting the education and research, SICE has a striking team of facultywith 200 intellects including 50 professors and 80 associate professors whoare renowned in wireless communication, backbone network technologyand digital content technology. In the past few years, our professors showedthe strongest capacity in the competition of taking charge of projects of thenational grand science and technology plan of Next Generation Broad BandWireless Mobile Communication Networks, and made remarkable advancesin technical innovation, they also launched the leading research on futurenetwork which is highly evaluated by the government, and actively took partin the international technical competitions and tests, winning, for example,3 first-places in TREC and 2 first-places in TRECVID, the most famousconferences of information retrieval in the world.
Recognizing the unprecedented importance , SICE actively promotes theexchanges with foreign universities, companies, and other organizations.Various activities including international conferences, joint workshops andvisitors' lectures are frequently carried out by SICE.Dear colleagues and friends, SICE is approaching the goal to be the bestinstitution in the area of ICT in the world. To this end, she needs your concern,cooperation and support.